History of Yamaha brand and Yamaha Motorcycles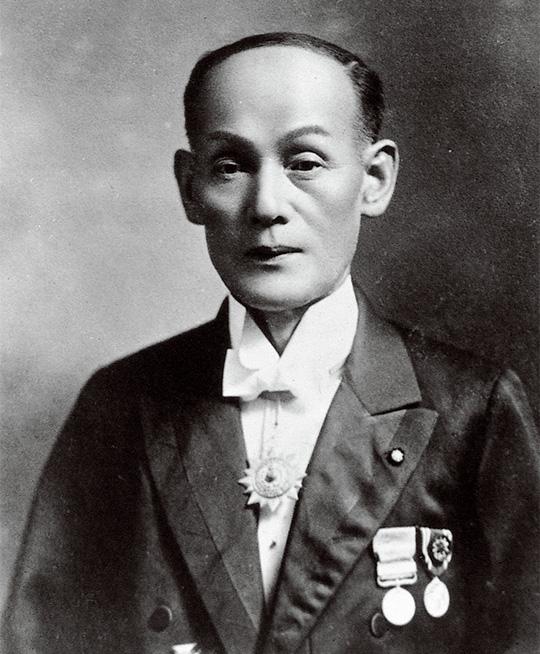 2020, May 11
From pianos and reed organs to premium motorcycles – Part I


Every Yamaha product, whether it is a two-wheel, outboard, generator, wave runner, snowmobile, quad and side by side, has a logo that is actually stylized trio of interlocking tuning forks. The Yamaha Motor Co. logo that today it is one of the largest manufacturers of motorcycles, outboard motors and much more, reminds that it originated from the manufacturers of musical instruments, more precisely - pianos and reed organs. What's more, even today apart from motoring, Yamaha is globally a very important and influential manufacturer of musical instruments.
Let's get to know the Yamaha brand from the start.
Yamaha was established in 1887 as a piano and reed organ manufacturer by Torakusu Yamaha as Nippon Gakki Company, Limited in Hamamatsu. The company's origins is still reflected today in the group's logo—a trio of interlocking tuning forks. Torakusu Yamaha died in 1916 at the age of 64, during WW I. This did not stop the brand from becoming a globally recognized benchmark.
When World War II began, Nippon Gakki plants produced propellers for Zero fighter planes, fuel tanks, and wing parts. These items laid the groundwork for broader diversification in the postwar years. In the meantime, Nippon Gakki had to stop making musical instruments altogether in 1945.
Only one Nippon Gakki factory survived the wartime U.S. bombing raids. Postwar financial assistance from the United States made possible the production of harmonicas and xylophones just two months after receipt of the funds. Within six months it produced organs, accordions, tube horns, and guitars. After the Allied powers approved civilian trade in 1947, Nippon Gakki began once again to export harmonicas.
After World War II, company president Tomiko Genichi Kawakami repurposed the remains of the company's war-time production machinery and the company's expertise in metallurgical technologies to the manufacture of motorcycles. The YA-1 (AKA Akatombo, the "Red Dragonfly"), of which 125 were built in the first year of production (1958), was named in honor of the founder. It was a 125cc, single cylinder, two-stroke, street bike patterned after the German DKW RT125 (which the British munitions firm, BSA, had also copied in the post-war era and manufactured as the Bantam and Harley-Davidson as the Hummer. In 1959, the success of the YA-1 resulted in the founding of Yamaha Motor Co., Ltd.
Back to the list