Valentino Rossi and YZR-M1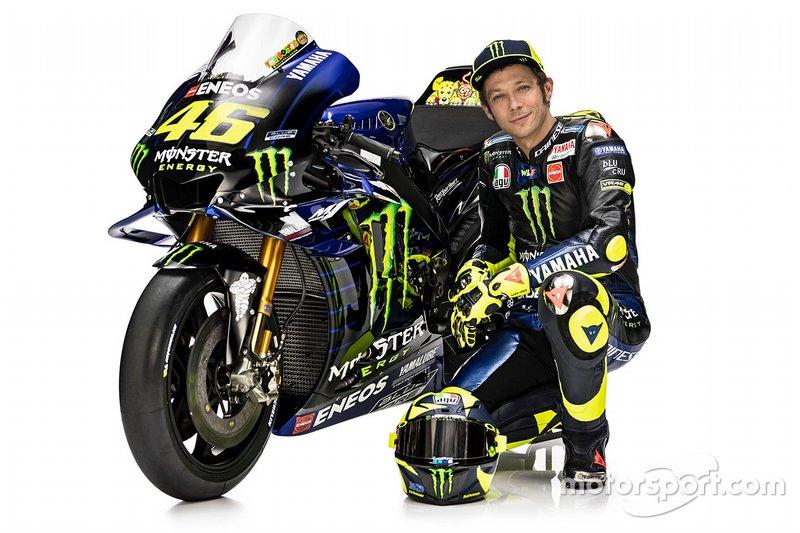 2020, July 16
Valentino Rossi has played a vital role in developing the YZR-M1 and their love story is one of the most famous tales in the world of motorsport. The Doctor first tested the YZR-M1 in 2004 and tried multiple engine prototypes before choosing one that he labeled a "sweet" engine. The story between Rossi and the M1 machine reached epic heights when he won his debut race on the Yamaha in Welkom (South Africa) that same season. He went on to win four MotoGP championships in nine seasons racing with it.
For the 2019 season the YZR-M1 carries veteran racer Valentino Rossi and his lightning fast teammate Maverick Viñales. Testing for the new year's and new season's YZR-M1 began in earnest just two days after the final round of the season and the YZR-M1 began its journey towards a thrilling 2019 season.
In 2020, the YZR-M1 also marks a turning point for the official team, since it is the last time that Valentino Rossi is part of the team.
2015 Jorge Lorenzo: World Champion
2012 Jorge Lorenzo: World Champion
2010 Jorge Lorenzo: World Champion
2009 Valentino Rossi: World Champion
2008 Valentino Rossi: World Champion
2005 Valentino Rossi: World Champion
2004 Valentino Rossi: World Champion
Back to the list